Quality Management Services
Clinical research represents a major part of the immense cost of drug development. Significant (and all too common) extra expenses and delays to market approval can be avoided by doing clinical research right the first time.
IKSA offers comprehensive and cost-effective Quality Management Services (QMS) for the planning, execution and reporting of clinical research studies according to Good Clinical Practice (GCP).
Study core document review
IKSA helps clients draft GCP-compliant and user-friendly clinical research 'core' documents to achieve harmonised, good quality clinical research and effective study reporting.
Documents include:
Investigator Brochures
Protocols
Informed consent forms
Case report forms
Study operations manuals
GCP-required documents for 'green-light' for individual site initiations
Clinical study reports
Contract review (Investigators and vendors / CROs)
Auditing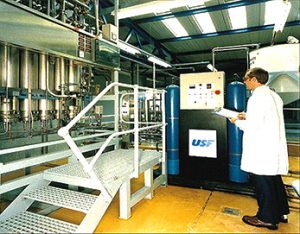 IKSA provides comprehensive audit support for clinical research:
Annual audit plans for clinical research
CRO, Phase I unit, and other vendor selection
Study site audits
Trial Master File audits
'For cause' audits (investigation of potential fraud)
Due diligence audits
Clinical research systems audits
Computer compliance reviews
Pharmacovigilance audits
SOPs
IKSA helps its clients to create and improve its SOPs for clinical research and QA operations.
Building a clinical research Quality Management System (QMS)
IKSA helps clients who are new to clinical research to create a robust QMS to build quality into its studies, for great savings in time and expenses.
Continuous improvement
IKSA provides tailor-made services to its clients to support continuous improvement to its clinical research operations, through tailor-made trouble-shooting.