Quality System Management Consulting
IKSA can provide QSM Consulting support throughout the whole product lifecycle, from early development through commercial launch to routine manufacture.
In line with current GMP concepts of Quality by Design, Risk Management and Pharmaceutical Quality Management Systems (QMS), IKSA can offer the appropriate expertise to meet the regulatory challenges, whatever the stage of the process.
Life Cycle Approach
ICH Q10 provides an example of a pharmaceutical quality system designed for the entire product lifecycle and its use should facilitate innovation, continual improvement and strengthen the link between pharmaceutical development and manufacturing activities.
IKSA is able to provide in-depth consulting support on all aspects of ICH Q10 implementation throughout the lifecycle
• Pharmaceutical development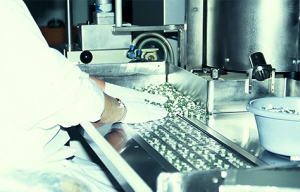 – Drug substance development
– Formulation development (including container/closure system)
– Manufacture of investigational products
– Delivery system development (where relevant)
– Manufacturing process development and scale-up
– Analytical method development.
• Technology transfer
– New product transfers during development through manufacturing
– Transfers within or between manufacturing and testing sites for marketed products.
• Commercial manufacturing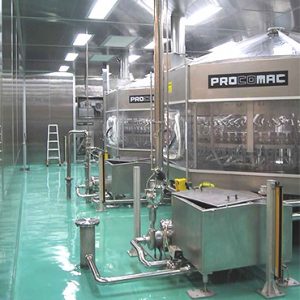 – Acquisition and control of materials
– Provision of facilities, utilities, and equipment
– Production (including packaging and labelling)
– Quality control and assurance
– Release
– Storage
– Distribution (excluding wholesaler activities).
• Product discontinuation
– Retention of documentation
– Sample retention
– Continued product assessment and reporting.
• ICH Q10 Enablers
Enablers
Two important features of an effective QMS is the use of enablers such as knowledge management and risk assessment to drive the process.
• Knowledge management
• Quality risk management
IKSA are able to provide both strategic and practical support in developing the use of these important tools
Quality risk management is integral to an effective pharmaceutical quality system. It can provide a proactive approach to identifying, scientifically evaluating and controlling potential risks to quality. It facilitates continual improvement of process performance and product quality throughout the product lifecycle.
IKSA has extensive experience applying risk assessment approaches to process optimisation and trouble-shooting as well as contamination control and cross-contamination avoidance, using methodology and practices laid out in ICH Q9.
Quality Manual
IKSA can assist in the preparation of a Quality Manual containing a description of the pharmaceutical quality system which can include:
• Quality policy
• Scope of the pharmaceutical quality system
• Identification of the pharmaceutical quality system processes
• Management responsibilities within the pharmaceutical quality system.
Management responsibility
Leadership is essential in maintaining a commitment to quality and for ensuring the performance of an effective pharmaceutical quality system.
While senior management has ultimate responsibility for the effectiveness and implementation of QMS, IKSA can assist management to meet its obligations by:
• Participating in the design, implementation, monitoring and maintenance of an effective pharmaceutical quality system and ensuring its implementation throughout the organization
• Assisting in communication of QMS principles throughout the organization
• Defining individual and collective roles, responsibilities
• Conducting management reviews of process performance and product quality
• Developing quality dashboards and KPIs to maintain quality awareness
• Assistance in quality planning
• Assistance in resource management
• Internal communication and training.
Management of outsourced activities and purchased materials
The pharmaceutical quality system extends to the control and review of any outsourced activities and quality of purchased materials. The pharmaceutical company is ultimately responsible to ensure processes are in place to assure the control of outsourced activities and quality of purchased materials.
IKSA can support clients in ensuring that all their outsourced activities are adequately controlled.
• Risk assessments
• Assessing prior to outsourcing operations or selecting material suppliers, the suitability and competence of the other party
• Defining the responsibilities and communication processes for quality-related activities of the outsourced activities
• Preparation of written agreement between the contract giver and contract acceptor
• Monitoring and review of the performance of the contract acceptor.
Pharmaceutical quality system elements
IKSA can provide consultancy on all key elements of the QMS including:
• Process performance and product quality monitoring system
• Corrective action and preventive action (CAPA) system
• Change management system
• Management review of process performance and product quality
• Pharmaceutical documentation
• Process validation strategies
• Control of equipment (e.g. qualification, maintenance and calibration)
• Management of deviations, root cause analysis and investigations
• Self inspections
• Complaints management and recall.