Edward J. O'Connor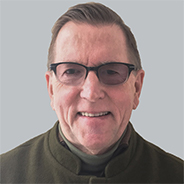 Edward O'Connor has over 25 years experience within the Pharmaceutical Industry, initially in drug discovery and subsequently in chemical and pharmaceutical development. The past 20 years were spent in various positions of increasing responsibility in the areas of quality assurance and compliance to meet global GMP requirements.
Most recently (until retirement on 31 December 2012) he held the position as Global Head of the GMP Auditing group in Development for Novartis Pharma. In this role he led a global team to evaluate and manage third parties, perform general internal inspections for GMP compliance, and perform inspections to assess readiness for regulatory filing. The scope included manufacturing (sterile and non-sterile for both API and Drug Product), analytical testing, packaging and labelling as well as various medical devices facilities. CAPA Management was also an integral part of the group responsibilities.
Prior to assuming the role as Global head of the Auditing group, Dr O'Connor was the Head of the Quality Services Unit, at Novartis Pharmaceutical Corp (USA), which was responsible for the Quality oversight of the GMP development activities and for the release of clinical supplies, for global distribution. The responsibility of the group extended from "first in man" through transfer to the commercial launch site. The scope of activities included review and approval of manufacturing and test methods; method validation protocols and reports; Quality Risk Analyses for Testing, Manufacturing, and Packaging; Process Validation protocols and Reports; Transfer Protocols and reports; as well as the approval of Deviations and Investigation reports.
Dr. O'Connor received his Ph.D. degree in Chemistry from the State University of New York at Stony Brook. He completed his postdoctoral studies in the areas of synthetic organometallic chemistry and Solid State NMR of Proteins in the Departments of Chemistry at the University of Utah in Salt Lake City and Columbia University in New York City, respectively.